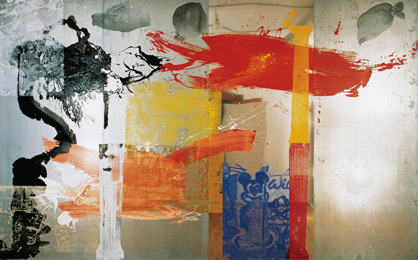 Current Exhibition
Robert Rauschenberg | Multiverse

Everyday life and art – Robert Rauschenberg intertwines both in his groundbreaking art works, which made him one of the leading pioneers of post-modern art.

His Combine-Paintings are diverse. Rauschenberg combines screen print with painting elements and challenges the observer to generate new content from the different motives shown on canvas.

The Gallery Terminus presents six large-size works on metal-plates from the late 80th and 90th series as well as exceptional paper works.

To be seen from 14.05. till mid of July, 2016.
We look foreward to your visit.