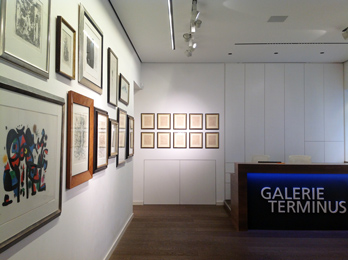 Current Exhibition
Treasures on paper
Georges Braque | Alexander Calder | Marc Chagall | Giorgio de Chirico
Salvatore Dalí | Max Ernst | Joan Miró | Pablo Picasso


Art treasures of remaining value, since generations for generations.
Picasso illustrates the 'Chevaux de minuit', Max Ernst the new clarity, Alexander Calder captivates with sun and moon ... all these treasures can now be seen in the Galerie Terminus. Take the opportunity to experience these extraordinary works of art in an exclusive synopsis. Until end of December 2017.
We are looking forward to your visit!